Special Note: A few, multiple-occupancy (up to 3 persons), rooms have been reserved at the Spirit in the Desert Retreat Center.

If you plan to participate in this event and stay at the Retreat Center, you should let the Congress
Chair know this NOW. Only 1 room remains available for occupancy at the Retreat Center.

Deadline for Submission Acceptance:  28 February 2019

Announcing a Call for Papers on the Topic "A Return to Pre-Modern Principles of Economic Science"

Deadline for submissions: May 31, 2019

Word limit: 7,000 words

Journal and Target Publication Date: Studia Gilsoniana: A Journal in Classical Philosophy (Oct.-Dec., 2019)

SPECIAL VOLUME CELEBRATING FOUNDING OF

THE AQUINAS SCHOOL OF LEADERSHIP (ASL) SCHOOL OF ECONOMICS!

Advisory Editors:

Dr. Peter A. Redpath, CEO, Aquinas School of Leadership (ASL)

Marvin B. Daniel Peláez, Fellow, ASL School of Economics

Jason Morgan, Fellow, ASL School of Economics

All papers will be anonymously peer reviewed under the direction of Studia Gilsoniana Editor-in-Chief, Pawel Tarasiewicz: ptarasiewicz@holyapostles.edu

Themes and Topics:

Contemporary "Economic science" emerged out of the Neoclassical tradition in the late 19th and early 20th centuries. The meaning of the term is a product of its time because of its strong mathematical orientation and assumptions about the rational nature of human beings and our behavior in the marketplace. In recent decades, economists have come to realize that modern economics can benefit from broader assumptions from other disciplines about the human person. In October 2017, for example, Professor Richard H. Thaler from the University of Chicago received the Nobel Memorial Prize in Economic Science for his work in behavioral economics, a discipline that seeks to incorporate more aspects of human psychology to increase the predictability of economic models.

Taking "economic science" as two separate terms, the pre-modern understanding of "economy" derives etymologically from a Greek word meaning household management, where management involved the ordering of domestic affairs. The classical, and later medieval, understanding of "science" (or scientia in Latin) is knowledge of causes. According to James Weisheipl in his "Classification of the Sciences in Medieval Thought," scientia "was used to designate a discerning, penetrating, intellectual grasp of a situation or of a given subject," which required principles, or starting points. Thus, economic science, like all other sciences, must have principles. Some economists, however, object to attempts at understanding modern economics from the contributions of the past because, they say, doing so is anachronistic. These objections are correct when it comes to economic assumptionsborn in their respective times, but not when it comes to principles. Scientific principles are perennial, and modern economics can benefit from the principles of pre-modern sciences or philosophy.

Some motivating questions:

A special issue of Studia Gilsoniana (celebrating founding of the Aquinas School of Leadership School of Economics) calls for a renewal of pre-modern scientific principles in a contemporary economic context.

From this understanding of pre-modern economic science, we entertain some of the following questions: How can principles of pre-modern economics, or science, provide insight about the management, or organization, of modern economic affairs? Do the pre-moderns have anything to say about virtue and the political community and its economic institutions? Does a pre-modern understanding of psychology play a role in economic activity by the human person? Can a pre-modern understanding of philosophy of science provide insight into what economists today understand by the ontology of economics? Finally, can a pre-modern understanding of morality inform economic policy.

Go to the link below to listen to the Lecture Given by Dr. Peter A. Redpath to the

Sad News About the Passing of American Maritain Association Colleague John A. Gueguen
American Maritain Association president James Hanink writes to inform us that Dr. John A. Gueguen passed away on 14 December 2018 in St. Louis, Missouri at age 85. During his life, among other things, John played a significant role in the American Maritain Association and other professional societies. For those who did not know them or would like to renew memories of his many accomplishments, here is a link to his personal and professional life:
Some YouTube Videos from the Hugely Successful 5th Annual Aquinas Leadership International World Congress Now Available for Viewing
See the Inaugural Volume of Public Philosophy Press by Kelly Fitzsimmons-Burton and Revies of the Monograph at:
and
– "I wholeheartedly recommend this book by Kelly Fitzsimmons-Burton. It continues, but moves in a much-needed different direction of "public philosophy," defense of the classical Western philosophical tradition of Socratic sense rationality. If your library already includes books by intellectuals like Chesterton, Lewis, Adler, Gilson, Maritain, and Schall, add this work to it. You will not regret doing so."
Peter A. Redpath
Senior Fellow
Center for the Study of The Great Ideas
Surrendra Gangadean
Professor Emeritus, Philosophy, Paradise Valley Community College
Owen Anderson
Professor of Philosophy and Religious Studies, Arizona State University
Daughters of St. Paul Sr. Helena Burns Announces an ONLINE and IN-PERSON (Toronto–at Pauline Books & Media)"Theology of the Body Basics" Course
Call for Papers for a Conference on Francisco Suárez
Medieval and Renaissance Studies Conference
The 14th International Conference on the Arts in Society
The 12th Global Studies Conference
The 14th World Congress of Semiotics
Call for Papers for the 4th International Conference on Communication and Media Studies
The Journal Scientia et Fides: 
A joint-venture, open-access, online journal published twice a year by the Faculty of Theology of Nicolaus Copernicus University, in Torun, Poland, in collaboration with the Group of Research "Science, Reason, and Faith" [CRYF], at University of Navarra seeks rigorous research works regarding different aspects of the relationship between science and religion. SetF articles are not confined to the methodology of a single discipline and may cover a wide range of topics, provided that the interdisciplinary dialogue between science and religion is tackled. The Journal accepts articles written in English, Spanish, Polish, French, Italian, and German, which will be evaluated by a peer-review process.
For further information about publishing articles in SetF, see:
1) It enables students to acquire an Associate's degree in the Great Books totally online by the end of 12th grade and a Bachelor's degree as little as two years later.
2) Thanks to the agreement between the Angelicum Academy and Holy Apostles College, total tuition cost for the BA degree is under $30,000, while the average total cost of a four-year BA in private colleges is $180,000+.
3) It includes 12 credits of online Theology courses developed for the Angelicum Academy by Fr. Joseph Fessio, S.J.
COLLEGE CREDITS: Angelicum Academy students may earn from 1-75 college credits while home schooling (in grades 9-12) or while in high school, or later. They may earn their accredited Associate's degree (from Holy Apostles College -requires 60 credits) while in high school or home school (grades 9-12, or later), or they may take individual college-level courses for transfer elsewhere – to other of the hundreds of colleges and universities that accept ACE recommended credits. Students who earn their Associate's degree while in home school (grades 9-12) or high school, may earn a further 15 credits then as well, enabling them to complete 75 credits towards their accredited bachelor's degree (requires 120 credits) – that is nearly 2/3rds of their bachelor's degree, for a fraction of the cost elsewhere.
The University of South Africa in Pretoria has an online research doctoral program (PhD) in Philosophy that includes Thomistic studies. The Aquinas School of Leadership in the US is helping to promote this program for students contemplating, or currently, pursuing a graduate Master's degree in Thomistic Studies and link this degree from the University of South Africa to  a follow-up, second Ph. D. degree from the John Paul II Catholic University of Lublin.
The costs of the program include 7,840 South African Rand for the research proposal, which equals $643 US Dollars, then, 15,400 South African Rand per year, which equals $1,263 US Dollars per year. The time limit for completion of the Pretoria program is 6 years.
For information about this program, contact Dr. Peter A. Redpath at:
For anyone interested in studying, or teaching courses on, St. Thomas, the Aquinas School of Philosophy site offers a wealth of educational information you might want to check out. See:
Also, see a list of thought-provoking articles by Aquinas School of Philosophy founder Dr. Dennis Bonnette at this site:
If you are not yet a member of the IEGS, please consider joining to support our ongoing work. If you are a member and have not yet paid your annual dues, please do so.
See the following link to join or pay dues:
See the following link to make a donation to the work of the IEGS:
For information about Richard Taylor's "Aquinas and the 'Arabs'" International Working Group and upcoming conferences and seminars hosted by this organization, see:
Announcement
Starting in mid-January, through his Aquinas School of Leadership Center for Leadership Coaching (ASLCLC), Dr. Peter A. Redpath will offer a 15-week, 1-hour, online, international, ASLCLC certificate course on "The Samurai Thomism of Miyamoto Musashi as an Application of the Tao of St. Thomas Aquinas" dealing with the organizational genius of St. Thomas Aquinas.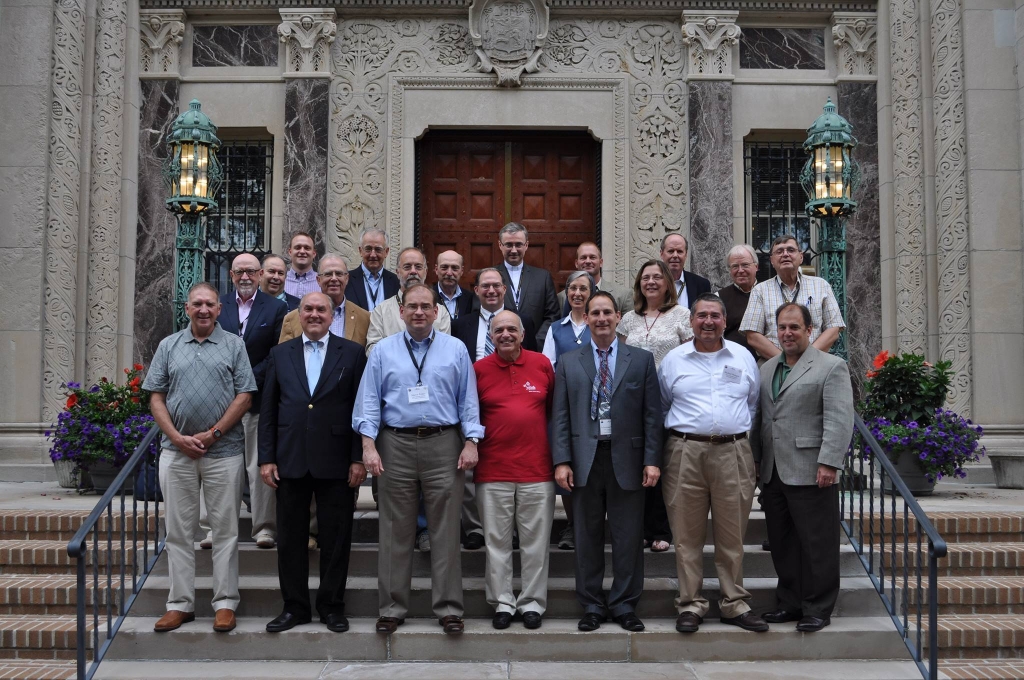 Picture from THE FIRST ANNUAL AQUINAS LEADERSHIP INTERNATIONAL SUMMER WORLD CONGRESS Huntington, Long Island, July 17-20, 2014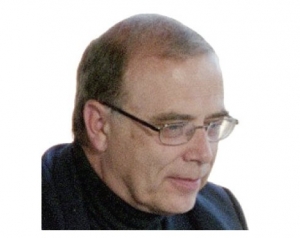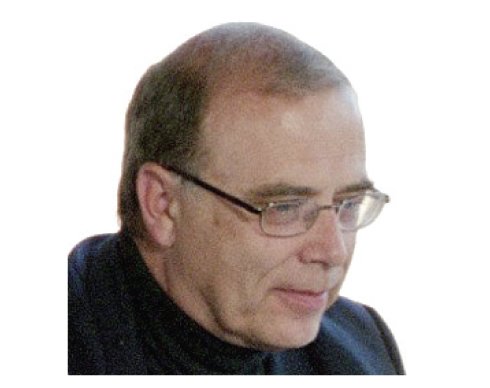 Peter RedpathA LETTER FROM THE RECTOR TO PROSPECTIVE STUDENTS AND OTHERS INTERESTED IN THE WORK OF THE ADLER-AQUINAS INSTITUTE
Much information is posted on the Adler-Aquinas Institute (AAI) about the nature and development of AAI. I write this letter to simplify for prospective students and others the precise nature and aim of AAI and what it can offer you. Precisely speaking, more than anything else, AAI is chiefly an international, online, renaissance academy, designed, in an age of educational, cultural, and civilizational decadence, to help preserve the best of classical learning and Western culture and pass this on to future generations.
While many people mistakenly identify the "renaissance" with a post-thirteenth-century revival of learning that started in Italy and spread, over several centuries, to other European countries, in actuality, Western culture has witnessed at least a half-dozen or more major educational renaissances, starting with the life and death of Socrates, the founding of Plato's Academy and Aristotle's Lyceum in ancient Greece (that initiated a renaissance in philosophical learning after attacks made on philosophers by ancient poets and sophists), and the neo-Platonic movement spearheaded by Plotinus after atomism and stoicism had weakened classical philosophical learning.
These renaissances were followed by the work of Marcus Tullius Cicero during the decline of ancient Rome and, during the first Christian renaissances, in the work of the Church Fathers, especially St. Aurelius Augustine; the writings of Anicius Manlius Severinus Boethius, the work of encyclopedists like Isiodore of Seville and Cassiodorus; and the ninth-century Carolingian renaissance under Charlemagne and Alcuin that culminated in the growth of cathedral and monastic schools and the birth of Western universities inhabited by educational giants like Sts. Albert the Great, Thomas Aquinas, and Bonaventure.
In each instance, these stages of "rebirth" involved development of transitioning individuals and associations (great intellects with providential vision followed by great educational movements that their work tended to generate) that acted as proximate first principles for the growth of a new order of learning that they did not, and could not, precisely envision. While most contemporary Westerners have little to no idea of what the term "principle" chiefly meant for an ancient Greek intellectual, or even what it chiefly means today, in classical Western antiquity, for the leading philosophers it mainly referred to the point from which something started or out of which something grew. In this sense a physical point is the principle of a physical line and, as Aristotle recognized, the natural family is the principle of a clan, the clan is a principle of a village or town, the village or town is the principle of a city. When most of us today think of the main way an institution of higher learning starts and develops, we tend to think of its proximate first principle to be a group of individuals getting together with a precise plan to build a campus, hire faculty and administrators, and develop a curriculum. Such a mode of procedure tends to be followed by individuals who are clueless about the natural order of development of human learning.
Knowledge is the proximate first principle of learning, learning is the proximate first principle of experience; experience is the proximate first principle of art; art is the proximate first principle of science; and science is the proximate first principle of wisdom. We know because we have a natural desire to learn. We have a natural desire to learn because we have a natural desire for experience. We have a natural desire for experience because we have a natural desire to become artistic. We have a natural desire to become artistic because we have a natural desire to become scientific. And we have a natural desire to become scientific because we have a natural desire to become wise.
Crucial to building any organization is to have the right aim and to unite people together who are qualified to grow that aim out of their collective cooperation. The best people to determine how to build an excellent fire department are skilled fire-fighters, no one else. The same is true of future Western, and global, education: the best way to develop it is to assemble together in an association of higher learning the people sharing the same precise aim who are most qualified to build it. This is what AAI chiefly seeks to do.
Most contemporary institutions of elementary, secondary, and higher education are collapsing mainly because they have the wrong chief aim. The chief aim of most of them is vocational and technological training (educating for a job), ideological indoctrination, or a combination of both. Because institutions of higher learning train most business, political, and religious leaders, for a similar reason, most of these organizations are in cultural, if not total, decline, as is the West itself. They have lost their understanding of precisely how what they do contributes to the chief aim of Western culture and civilization: development of a wise civilization. As a result, many serious scholars, intellectuals trained in classical learning, are leaving these institutions and joining or forming their own organizations.
Classically considered, all education's chief aim is training for human happiness: habituation in moral and intellectual virtue, training in those qualities that enable human beings to participate in self-rule and live together in peace as free agents, and become wise. While essential for prosperity, or wealth, vocational and technological training do not inculcate within a population the qualities that enable people to engage in self-government. They do not liberate from the ignorance that fosters human misery in all its forms, especially in that of developing healthy human relationships that foster wisdom, prudence, justice, and peace in interpersonal dealings. In contrast, people trained in intellectual and moral virtue tend to have the skills needed to get a job, develop wealth, and prosper personally and professionally.
Contemporary education in general and higher education especially have severed pursuit of education, especially science, from the pursuit of wisdom. In so doing, they have destroyed a proper understanding of education and science as a whole and turned both into forms of sophistry, pursuits of power in which being able to build and destroy becomes the sign of human excellence. Such an understanding of higher education and science is disordered. Science divorced from pursuit of wisdom can no more be science than can be experience divorced from pursuit of art or can a group of families (a clan) from the natural pursuit of a more perfect union in a healthy city. Such an unnatural divorce turns science and higher education into forms of foolishness serving the interests of despots, self-centered individuals, and sociopaths. It cannot be right. No form of knowing or education that separates itself from pursuit of wisdom can legitimately claim to be "science" or "educational."
AAI chiefly exists to counteract such a disordered understanding of education and science and to restore and preserve the best elements of classical education for contemporary students and students of future generations. We seek to do so chiefly through the work of our Fellows and educational affiliations through which we put students in touch with contemporary renaissance institutes and scholars.
Examples of such affiliations are associations we have with the Angelicum Academy Great Books Program, the Ignatius-Angelicum Liberal Studies Program (LSP), the graduate program in Thomistic Studies offered through the University Abat Oliba, in Barcelona, Spain, and, developing in 2014, a catechetical institute "certificate" program centered around (1) four of Fr. Fessio's college-level theology courses; (2) online classes from the Angelicum Great Books program (including, among others, readings from Old and New Testaments, Plato, Aristotle, Plotinus, St. Augustine, Boethius, St. Thomas Aquinas, papal encyclicals, more contemporary authors [including some AAI Fellows], and from the Angelicum Great Books Program Study Guides); development of a Catholic Massive Open Online Course (MOOC): CatholicEducationOnline.org. I hope this letter will be of assistance to you and that you will join us in our work.
Peter A. Redpath, Ph.D.
Rector, Adler-Aquinas Institute